Harness the Power of Your Mind & Gain Control of Your Health
Welcome to the Advanced Neurofeedback Center located in Dallas, TX. At our Center patients learn how to retrain and enhance their brain function to help symptoms of Traumatic Brain Injuries (TBI), Depression, Anxiety, ADHD, Learning Disabilities, OCD, Asperger's/Autism, Early Dementia, Eating Disorders, Epilepsy, Stroke, Headaches, and Cognitive problems – ALL WITHOUT THE USE OF DRUGS.
Dr. Pamela Bell's, EdD, Board Certified Senior Fellow-BCIA, LPC, NCC
At the Advanced Neurofeedback Center we utilize an OBB Integrative Neurotherapy Program™, a Neurotherapy approach which combines several Neurotherapy modalities to optimize and personalize Neurotherapy for each individual. Everyone has a different need and that is best addressed by utilizing your evaluation and brainmap and a data driven selection of training approaches. We do not use canned protocols that are best described as a one size fits all approach. Our OBB Integrative Neurotherapy Program™ approach utilizes the most advanced Neurotherapy modalities available today: Loreta Live Z Score Neurofeedback, 19 Channel surface Z Score Training, pEMF, and Radio Wave. We have integrated the swLORETA z score neurofeedback in 2020 and it has been a remarkable improvement beyond the sLORETA z score neurofeedback that we were using since 2014. It includes the cerebellum of the brain and has effectively increased the brain regions by about 80%. This is the difference in being in outer space and landing on the moon! It helps us to link symptoms to the brain more effectively. We also implement 19 channel surface z score training for some cases, pEMF (pulsed Electromagnetic Frequency) which is a tiny amount of energy that is not feelable to the person receiving it but can make a huge change for an over excited or hyperactive nervous system, tACS (transcranial alternating current) and tDCS (transcranial direct current) these currents are feelable to the patient but still never go above 2.5 millivolts which is extremely low compared to other magnetic stimulation devices. We never use these on children. Our preferred approach is to do operant conditioning neurofeedback before using an invasive approach like tACS or tDCS.
Your need for Neurotherapy may include cognitive problems, depression, anxiety, memory and sleep problems due to TBI (mild or severe concussion). You may also be dealing with life-long difficulty from inherited traits such as OCD, bi polar disorder, ADHD, and learning problems such as dyslexia; or you may have epilepsy or Parkinson's. Many people who are peak performers and driven to excel may want peak performance training to keep their brain in top preforming condition. This is a non-pharmaceutical approach to remediation and optimizing brain functioning. Most patients at the Advanced Neurofeedback Center are able to eliminate or reduce medications for these conditions over the course of their sessions with the consultation of their prescribing provider.
Schedule a complimentary 30 minute consultation today to discover if our Integrative Neurotherapy is right for you.
WHY CHOOSE A BCIA PRO?
BCIA-certified professionals are internationally respected for six reasons.
1. BCIA is a non-profit institute that has been an effective advocate for our field. The American Psychological Association (APA) has recognized biofeedback as a proficiency in professional psychology because of the petition that BCIA filed with them. BCIA has been dedicated to a singular mission since 1981:
"BCIA certifies individuals who meet education and training standards in biofeedback and progressively recertifies those who advance their knowledge through continuing education."
2. BCIA's biofeedback certification is the only program that is recognized by the three major international membership organizations: the Association for Applied Psychophysiology and Biofeedback (AAPB), theBiofeedback Foundation of Europe (BFE), and the International Society for Neurofeedback and Research (ISNR).
3. BCIA's biofeedback certification is based on scientific evidence published in refereed journals. BCIA rejects narrow, unsubstantiated perspectives and the conflict of interest that exists when certification depends on a specific vendor's equipment, databases, and protocols. BCIA certification is based on a reading list, Blueprint of Knowledge, and Professional Standards and Ethical Principles that were developed following an extensive job analysis and that are regularly updated by a task force of international authorities in biofeedback. BCIA continually gathers data to validate and revise its exams through the psychometric process to ensure the relevance, integrity, and value of our certification program.
4. BCIA's biofeedback certification exam adheres to the highest psychometric standards. We painstakingly evaluate and revise our exam on a regular basis. Several independent experts, who include clinicians and the most experienced educators in our field, regularly review exam items to ensure that the they represent key blueprint concepts, are sourced to our suggested reading list, and are psychometrically sound. We regularly replace outdated exam questions with new ones that are contributed by biofeedback authorities and then validated by our certificants.
5. BCIA requires that our certificants adhere to one of the strongest ethical codes in our field. In addition, we require that our certificants complete 3 hours of ethics continuing education when they renew their certification. Our rigorous ethical standards are one of the many reasons that our international colleagues have chosen BCIA biofeedback certification.
6. BCIA's Board of Directors consists of clinicians, educators, and researchers who have guided the development of biofeedback. Our Board includes leaders of the three major international membership organizations who have contributed decades of service to our field.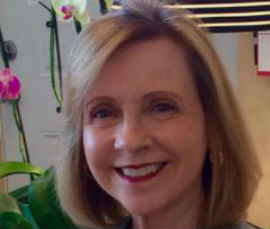 Dr. Pamela Bell is a Board Certified Neurofeedback Senior Fellow, EdD, LPCC, LPC and NCC. She is neurotherapist trained in psychophysiology, counseling and psychology, and Bioenergetic therapy. She has been practicing Neurofeedback since 1997 and received her early training at the University of North Texas Neurofeedback Lab and became certified in Neurofeedback through BCIA in 1997. Dr. Bell believes it is important to keep up with the latest developments in the field and utilizes state of the art equipment and software to give the best results to each patient. She has worked in private practice in both Santa Fe and Dallas.
Dr. Bell received her doctorate in Counseling and Psychology in 1983 from Oklahoma State University. She did a post doc at the University of Tulsa and then held a dual appointment at the University of North Texas in the Graduate Program in Counseling and the University Counseling Center. She later became interested in psychotherapy from the experience of the body and entered a 5 year training program in Bioenergetic Analysis in Dallas, Texas. She completed her certification as a Bioenergetic Therapist and then became interested in research in Bioenergetics. She did the first published research on Bioenergetic Therapy and the effects on the EEG. It is through this work that Dr. Bell became interested in utilizing Neurofeedback to solve many psychiatric and behavioral and physical problems. She has been practicing Neurofeedback since 1997 and is now a Board Certified Senior Fellow (BCN) through BCIA. Dr. Bell started the first Neurofeedback program in a college setting at Parker College of Chiropractic in Dallas, Texas. She has worked in psychiatric centers, graduate level teaching, college counseling centers and private practice in Bioenergetic psychotherapy and Neurofeedback. She is licensed in Texas as an LPC and in New Mexico as an LPCC.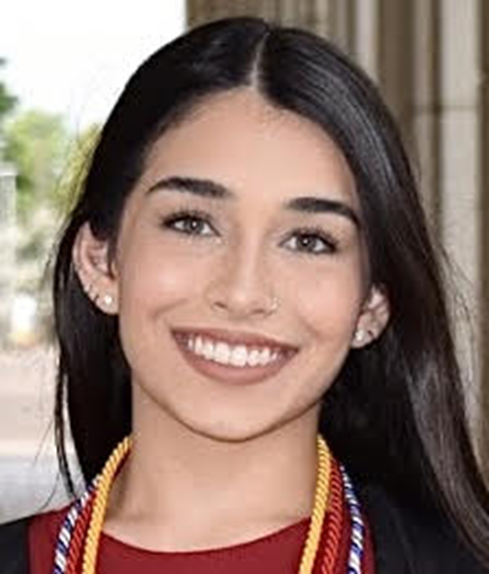 Hannah Azimi graduated with a Bachelor of Arts in Psychology from the University of Arkansas and was awarded on the Deans List. During her degree, she was a member of the Neuroscience Registered Organization and was part of an EEG research study for 3 years. The study focused on self-regulation strategies and how many factors can impact neural activation patterns. She is currently working on her Master of Science in Clinical Neuroscience at Parker University in Dallas, and is in progress of obtaining her Board Certification in Neurofeedback (BCN) through BCIA.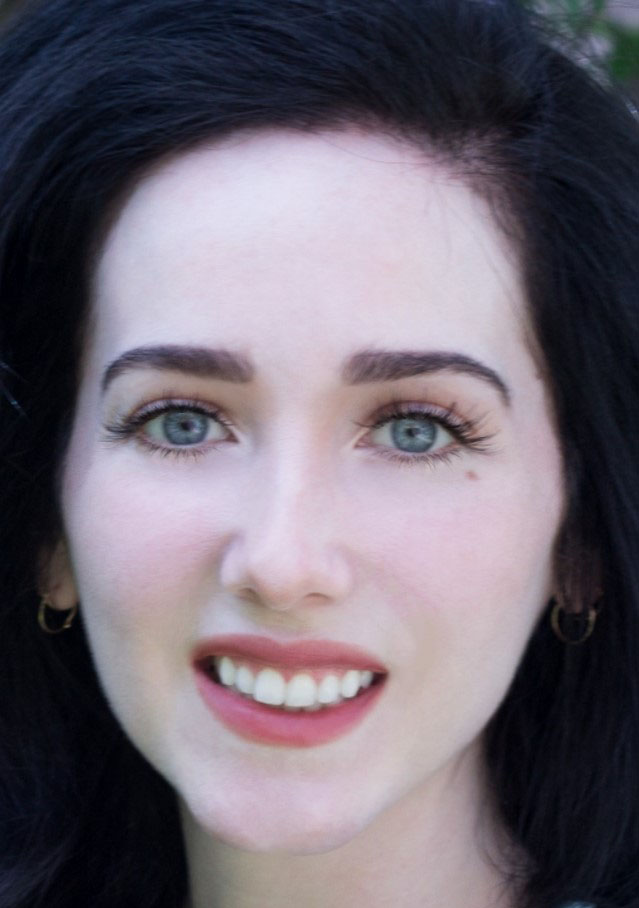 Mae Blake graduated with a Masters in the Science of Psychology from Arizona University where she received Cum Laude honors. Mae was also a member of the National Society of Leadership and Success. During her master's degree she assisted as a teaching assistant for undergraduate courses in research. While in her graduate studies she interned with a Licensed Professional, assisting in providing counseling services and neurofeedback for individuals, families, and groups. As an undergraduate at Hardin Simmons University Mae completed a bachelors in Psychology and Classical Vocalist and was awarded honors on the Deans List. In the local community of Abilene, she was awarded to the prestigious Abilene Young Professionals Society.
Mae Blake has gained close to a decade of practical experience with neurological development through her work at Brain Balance, Behavioral Innovations, Noah's Arc. As Program Manager at Brain Balance Mae modified client programs in rehabilitation to adjust to drug therapies currently being used for the management and treatment of various psychiatric disorders in adolescents. At Behavioral Innovations using ABA approach she modified and implemented client programs for those diagnosed as having Autism Spectrum Disorder (ASD). Mae was fortunate to gain experience as a Case Manager for a nonprofit women and children's abuse shelter, Noahs Arc in Abilene, TX. Mae is Board Certified in Neurofeedback, (BCN) through BCIA and Practice Manager at the Advanced Neurofeedback Center of Dallas.